RBST Scottish National Championship
The Scottish SmallholderFestival is delighted to host the RBST Scottish National Championships. There are two streams to the Championships – one for youngstock born in the year of the Festival and one for senior stock born before 1st January in the year of the Festival.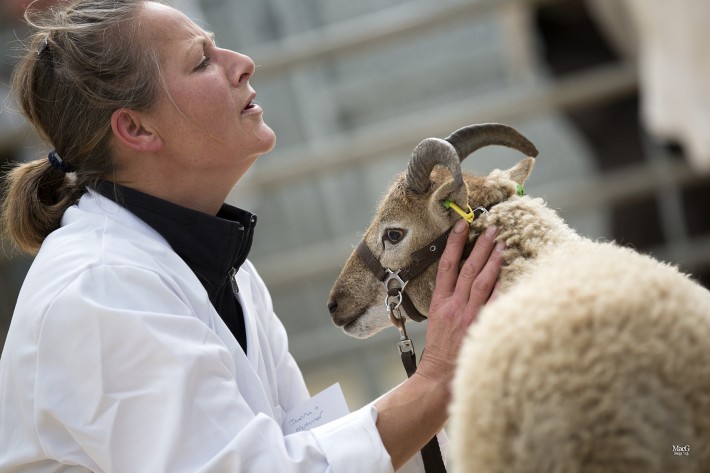 The winner of the youngstock championship is presented with the Parkhill Cup; the senior championship with the RBST Caledonian Quaich. Two species are included in the Championships – goats and sheep.
A youngstock and a senior champion are identified for each species, the two trophies rotate round the two species as shown below.
RBST Championship rotation
| Year | Parkhill Cup (Youngstock) | Caledonian Quaich (Senior) |
| --- | --- | --- |
| 2017 | Goats | Sheep |
| 2018 | Sheep | Goats |
Entry is restricted to stock that is registered or eligible for registration with the appropriate breed society, and from breeds that are either on the current Watchlist at the time of the Festival or from breeds that have previously been on the Watchlist but have now moved into Category 6 'Other Native Breeds'.
Entry in the 2017 Festival youngstock competition is open to stock born on or after 1st January 2017 (sheep) or under 12 months of age at the date of the Festival (goats), older stock will be eligible for the senior stock championship.
See our exhibitor information section for schedules and entry forms.